High quality, sustainable teacher residencies as your educator workforce solution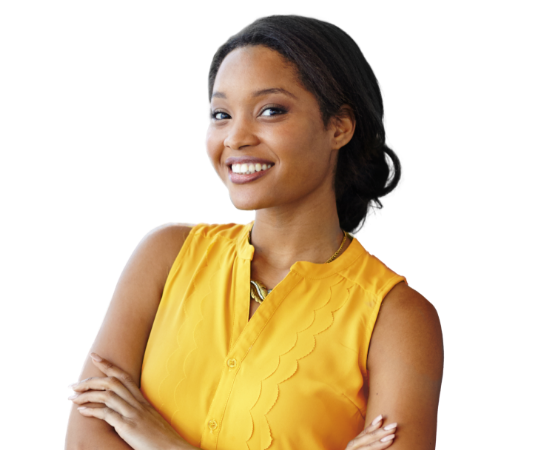 Teacher Residencies = Quality Preparation
TSS supports districts and vetted teacher residency programs to develop high-quality, sustainable teacher residencies.
Paid Teacher Residencies = Access
TSS helps school districts reallocate and reinvest local funding to sustainably provide more diverse teacher residents with a livable wage. 
Enduring Talent Pipelines = Student Outcomes
TSS supports Texas school districts to lay the foundation for enduring teacher talent pipelines that promote optimal student learning, achievement, and life outcomes.
TSS Makes Paid Residencies a Reality
Texas Strategic Staffing is a 2-year process in which a district and EPP commit to designing and implementing a paid teacher residency program that is sustainably funded by reallocating district resources to compensate teacher residents who take on additional instructional responsibilities in the district while completing a year-long teacher residency program.  
Paid Teacher Residencies Matter
Our kids deserve it. It's time to reinvest in our Texas students.
Andrew Peters
Superintendent, Caldwell ISD
"I consider the Residency program as one of my best accomplishments. Before residencies, CISD would get requests for 2 - 3 student teachers a year […] With the residency program […] we are interviewing 8 - 12 potential candidates and having to turn some down. CISD is confident we can retain 70-80% of these young people for years. For a district with a 15% turnover rate, this is a big plus."
Clifton Tanabe
Dean, UTEP College of Education
"Teacher residencies are emerging as a highly successful model of teacher preparation, developing candidates that are more diverse, more likely to stay in the classroom longer, and have a greater impact on student learning outcomes."
Strategic Staffing Models
Our needs driven approach supports districts and their EPP partners to make shared decisions about strategic staffing models that address instructional needs.
To scale high quality, sustainable teacher residencies, TSS uses a needs driven approach with a continuum of strategic staffing models. The needs-based staffing model design provides short- and long-term solutions to instructional staffing challenges, maximizing learning for teacher candidates, and addressing student learning acceleration needs.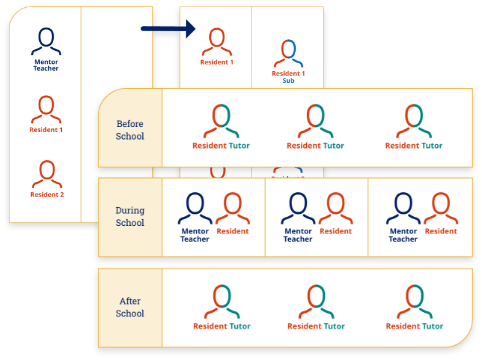 Benefits of Teacher Residencies via Strategic Staffing: Now and Later
Short Term Benefits:
Residents fulfill immediate instructional needs in schools as part of their year-long student teaching experience, to include:
Residents as substitutes
Residents as para-professionals
Residents as tutors and enrichment teachers
Residents and mentor teacher teams:

Reduce student to teacher ratio
Increase access to differentiated instruction

All residents impact student learning acceleration needs while co-teaching
Reduction of inservice teacher workload through co-teaching and resident support with those additional instructional roles.
Long Term Benefits:
Residents are prepared for the long term to be teachers in their districts:
A financially possible residency pathway in your district
Quality preparation of teacher candidates for year 1 readiness 
Increased retention of new teachers due to quality preparation and connectedness to students and the school community
Increased retention of your most effective teachers through leadership opportunities in paid mentor teacher roles
Overall teacher retention contributes to a healthy school community and student learning outcomes.
Learn More
Stay in the loop by joining our mailing list and be the first to know when new resources are available.